Hospice and Palliative Care for La Jolla Residents
La Jolla, San Diego, CA.  Zip codes:  92037 92038 92039, 92092, 92093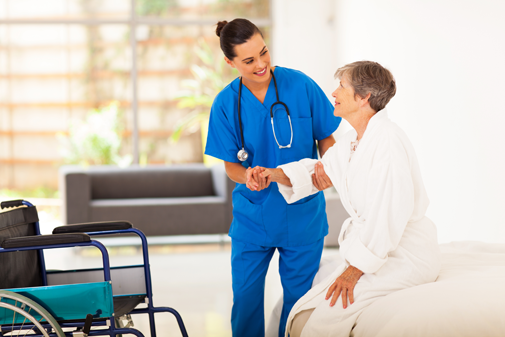 La Jolla Hospice services proudly offered at Avalon Hospice. We provide quality Hospice and Palliative Care Services in La Jolla, California and throughout San Diego county.
We have a dedicated team of skilled nurses providing 24/hour hospice and palliative care. Whether it's short-term, long-term, respite care, or special needs care.
We understand that many patients with a terminal illness such as cancer want to stay in the comfort of their own home during their remaining weeks to months. Many patients need more personal or medical care than what their family or loved ones can provide. Hospice enables patients to live comfortably in their homes during their end-of-life while receiving the care they need.
We're passionate about providing full-service comfortable in-home hospice care to patients with serious life-limiting illness.
Pain Management
Pain management and various hospice services and therapies are available to not only provide comfort but also the end-of-life dignity they deserve.
Avalon Hospice and Palliative Care treats the whole person. Every aspect is done specifically for the patient. Our staff works closely with the entire medical care team. This team includes doctors, nurses, pharmacists, physical therapists, family members, and it's all coordinated with the patient. We help make sure the patient understands all roles of the care team.
You don't need to be a doctor to refer a patient to our palliative and hospice care services.
Call us at: (858) 751-0315
Refer a Patient to Hospice Care:
Or fill out an online form that's sent directly as a text to our hospice team: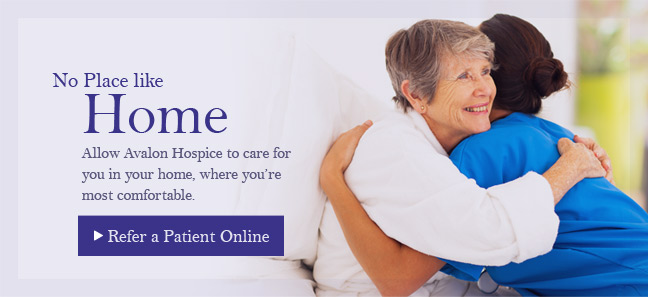 Save
Save
Save
Save
Save
Save