15 Things You Should Know about Hospice
Medicare and most private insurance companies have hospice coverage. No one is denied service for inability to pay.
Hospice serves patients with all terminal illnesses.
Patients can receive hospice care for longer than six months, if their disease is still progressing.
Hospice pays for all comfort medication related to the patient's terminal illness.
Hospice provides a Professional Nurse for symptom management and a Certified Nursing Assistant to help with personal hygiene. Hospice also has a Homemaker for light housekeeping.
Hospice provides spiritual and emotional support for the patient and family through professional team members, and bereavement support following the death of the patient.
Hospice provides medical equipment for comfort and safety.
Hospice patients/care givers may call hospice for advice of help 24-hours a day, seven days a week.
Patients continue to visit their physicians while on hospice service. Their primary care physician automatically becomes a hospice team member.
To receive hospice care, a local physician is required. Hospice can help you find one if need be.
You can call hospice and request help for yourself or a loved one. Hospice can contact your physician for a referral.
Hospice coaches the family on how to care for the patient.
Hospice provides bereavement care and counseling to surviving family and friends.
Hospice makes short-term inpatient care available when pain or symptoms become too difficult to manage at home, or the caregiver needs respite time.
Hospice delivers special services like speech and physical therapy when needed.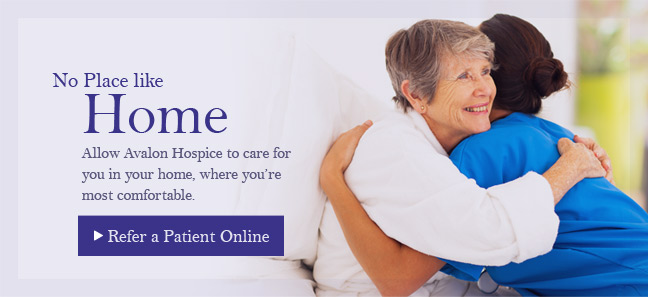 Save